According to the report of Center's Public Relations Dep., the new book under the title of "Biology of the Ulema of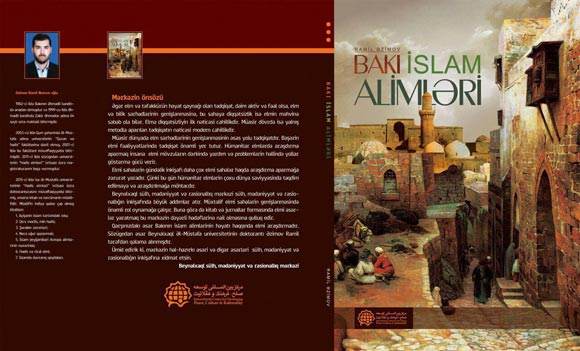 Baku City" is published in Azeri language by professors and researchers of the institute. This book deals with the biography of 100 mujtahids and the great scholars of the city of Baku; the great scholars and clerics who taught the teachings of the Qur'an and the progenies of the Prophet Muhammad (PBUH) in Baku,
This work will be hopefully beneficial for the Shiites of Azerbaijan.
In brief, we can refer to the contents of the book in several of the following headings:
1. The ulama's personal biography, such as the date and place of birth and their children
2. Review the studying place and their professors
3. Introduction of the works and books of the scholars of Azerbaijan
4-Review their practical behavior
5. Specifications and ethics
6. The impact of these works and activities in the Azerbaijani society
For further information, please contact the publications department at +98- (0)2532890444 or 
This email address is being protected from spambots. You need JavaScript enabled to view it.
.